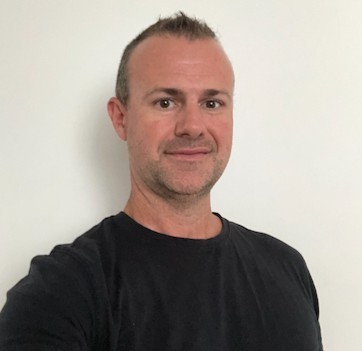 Scott Owen
Technology Leader and Strategist
Technology strategist and leader with 20+ years of experience delivering creative technology solutions that align to requirements and add business value.
A hands-on approach to leading teams, with deep technical knowledge and expertise in a range of technology disciplines, including networking, storage, compute automation, clouds and emerging technologies such as blockchain and cryptocurrencies. Experience with software and product development, engineering and operations, with a passion for aligning IT with the business goals and objectives.
Highly experienced in web and transactional digital environments, operating in a wide range of industries including travel, gaming, solution providers and higher education. Strong communication skills with the ability to explain complex technical problems and solutions to a variety of business stakeholders.
SENIOR MANAGER (CORE TECHNOLOGIES) – STRATEGY & CLOUD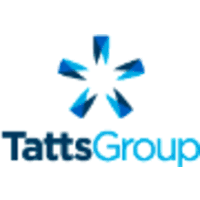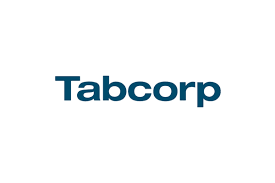 Tatts Group / Tabcorp – April 2015 to Present
Lead teams of highly skilled IT Architects & Engineers to identify, evaluate, select and build new technology solutions which contribute significant business value and advance the organisation. Build supporting documentation including business cases, cost models and roadmaps, formulating product and platform strategy which aligns with business goals and objectives.
Achievements
Worked with the executive leadership team to formulate the combined Tatts and Tabcorp infrastructure & cloud strategy. This included the consolidation of data centres, services, and wide area network with over 13,000 retail stores
Created the combined Tatts and Tabcorp Core Technologies guiding principles. Socialised with executive and architecture teams to gain widespread acceptance
Developed storage consolidation and migration strategy for the Tatts Group. Selected new technologies which transformed operations, lowered complexity and cost while improving operational efficiency
Devised a unified communication and contact centre technology strategy catering for a diverse range of simple and complex requirements
Built a network and communications strategy for Tatts data centres and offices utilising non-traditional products and platforms. Critical elements included reduction of complexity, operational simplification and automation
Lead the Software Defined WAN and LAN proof of concepts, pilot and initial deployment. Developed supporting business case and cost model that once complete will reduce the corporate WAN spend by 65% and increase bandwidth tenfold (10x)
Successfully deployed cloud connectivity to AWS, with provisions for connections to alternate providers such as Azure and Google Cloud Platform
Drove the selection, pilot and deployment of a new corporate wireless network
Tailored the Agile Way of Working to support a R&D focused engineering teams
Research and development of future technologies such as blockchain, RPA and IPFS
Lead a cross functional team to build a proof of concept lotteries system on blockchain technology. This included the delivery of serval eosio private chain deployments
INFRASTRUCTURE MANAGER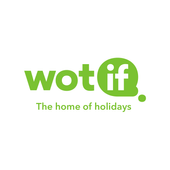 Wotif.com/Expedia Inc. – Feb 2013 – April 2015
As the Wotif Group Infrastructure Manager, I lead a team of highly motivated IT professionals who were passionate about achieving operational excellence and supporting a dynamic digital business. Responsibilities included strategic planning, infrastructure projects and day to day operations of all group Infrastructure and corporate back office services.
Achievements
Rebuilt data centre networks to support a highly available application architecture, moving to a best of breed network solution
Adopted hyper-converged infrastructure, reducing infrastructure costs while improving performance and availability
Removed infrastructure bottlenecks and reduced complexity
Deployed advanced contact centre functions such as web chat and onmi-channel capabilities
Improved internal infrastructure utilisation, focus on workload and application performance, monitoring and alerting
Redefined group security model, improved insights and visibility
Deployed a range of applications to public cloud (AWS)
Built VPN and cloud connections between internal networks and AWS
Improved internal IT support response times
Introduced Kanban/Agility principals to infrastructure team
Reshaped infrastructure ops reporting and visibility
NETWORK MANAGER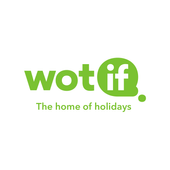 Wotif.com – June 2011 – Jan 2013
Following a successful 12 months at Wotif.com as Senior Network Engineer, I was promoted to Network Manager to continue the growth of our insourced network and communications team. In this role, I maintained a hands-on approach, took on more business-critical functions and created the tools and process to both grow, and support the networking infrastructure.
Achievements
Built a network and communications team, hired key engineering/support staff and developed process for both new projects and support responsibilities
Deployed Cisco Unified Communications (UC) platform including contact centre to eight (8) global offices
Implemented QoS enabled global MPLS/VPLS services to support UC
Rolled out new network infrastructure to group sites globally
Negotiated contracts with carriers in all regions, reducing telephony costs by up to 60%
Deployed SIP Trunking services and reengineered 1300/1800 and Global 0800 number routing
Designed and deployed significant architectural network routing changes, and moved to open routing protocols
SENIOR NETWORK ENGINEER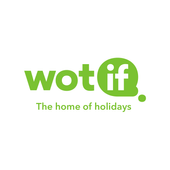 Wotif.com – June 2010 – May 2011
In this role, I planned, designed and deployed a new network infrastructure to support the migration of Wotif Group websites from hosted/managed services to an insourced model. The task was challenging as it required me to work with the outgoing hosting provider, as well as new suppliers to build a network to support over 1 Billion dollars of transactions per year.
Achievements
Migration of Wotif Group site traffic from hosted services to co-location facilities
Built and deployed two new data centre networks (Brisbane and Sydney)
Implementation of new Wotif Group Unified Communications platform, including contact centres
Relocated Wotif Group head office Brisbane. Deployed new switching/routing infrastructure
Introduced new tools and processes to support an insourced support model
SOLUTION ARCHITECT

   TTGroup Communications (TTG) – Feb 2007 – June 2010
TTG was a technology solutions provider operating in the networking and communications vertical, helping small to medium-sized business migrate to new technologies such as IP telephony and cloud services. As a Solution Architect, I was responsible for all interactions with the customer, including pre-sales engineering, project management, deployment services and post-sales support. This role required both technical and non-technical skills to achieve a suitable business outcome.
COMPUTER SUPPORT/NETWORK ENGINEER (various roles)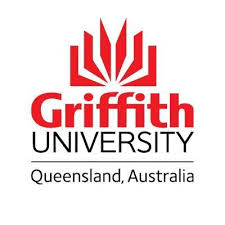 Griffith University – Oct 1998 – Dec 2005
Griffith University provided me with various opportunities from computer support to network engineer. I received numerous promotions and switched teams frequently, which allowed me to gain valuable knowledge and expertise in large-scale IT management, design and services.
Achievements
Building Network Upgrade. Project to upgrade all campus networks from 10Mbps to 100Mbps to the desktop (2 years)
Data Centre switch upgrade. Worked to deploy 1Gbps switches into GU data centres
Desktop upgrades. Worked in teams to complete bulk desktop workstation upgrades and automated deployments 
1999-2002
BACHELOR OF SCIENCE Information Technology
Griffith University
2015-2016
Brilliant Minds Leadership By Design Program 
Organisational Leadership 
Self Study – Various online courses
Technical & Product Strategy
Architecture & Design
Cloud Technologies (AWS, GCP)
Blockchain (EOSIO, DFUSE)
Compute & Storage
Vendor Management
Application Delivery & Support
Application Performance
Data and APIs (Grafana, Influx)
Automation (Ansible, Python)
Unified Communications
Contact Centres & Recording
Security & Firewalls (Illumio)
Monitoring & Alerting (Zabbix)
Hyper-Converged (Nutanix)
Networking (Arista, Cisco)
Team Leadership
Creative Thinking
Cloud Technologies (AWS, GCP)
Problem Solving
Systems Thinking
Improving Efficience
System Simplification
Catalyst of Change
Driving Outcomes
Risk Assessment
Negotiation Skills
Integration
Extras
CERT IV WORKPLACE TRAINING AND ASSESSMENT
South Bank Institute
2007
VOLUNTEER JUNIOR
SOCCER COACH
Bayside United Football
2020
Hobbies Bike Riding Blogging Exercising 
Contact me for copy of my Resume